Guiding Principles
The vision for the regeneration of Hailsham Town Centre is to create a welcoming, inclusive and impressive design that draws on the history of the town and enhances its surroundings, whilst creating: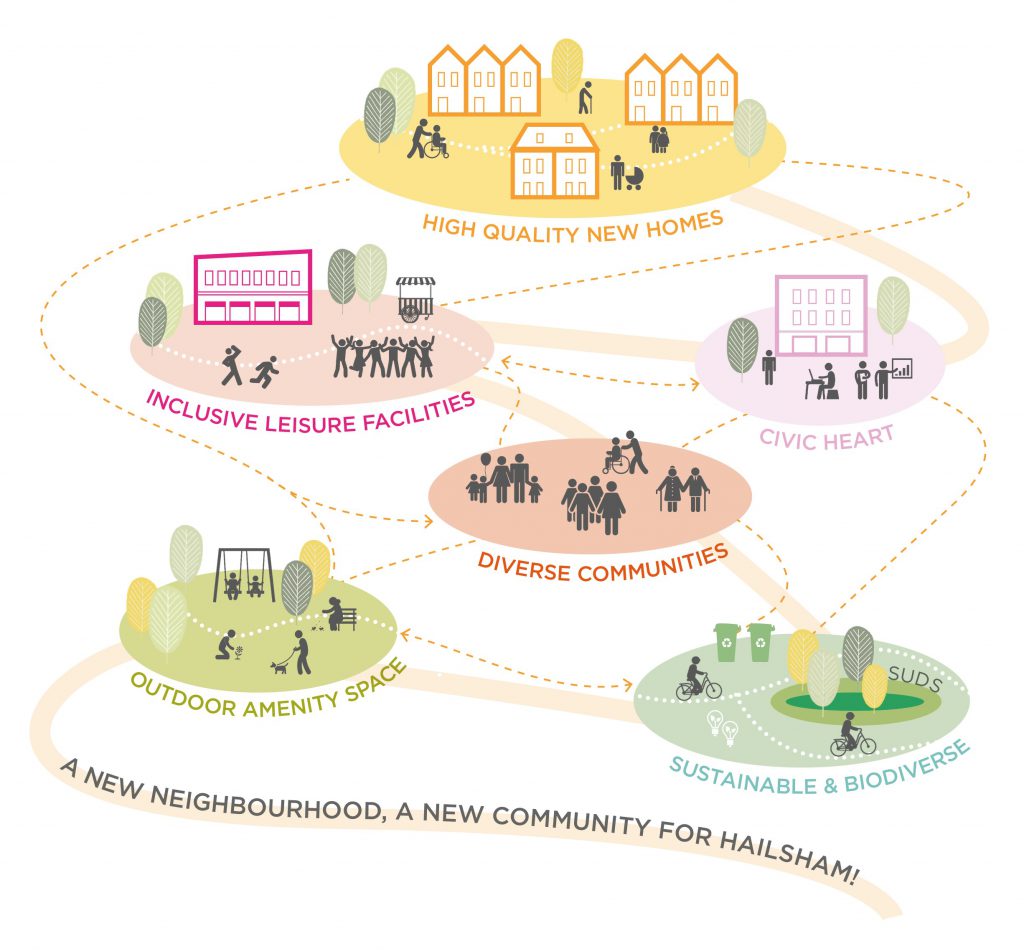 To do this, seven key design principles were created to guide the masterplan for Hailsham Town Centre.
These guiding principles have been developed using the responses received in the 2019 consultation as well as further reviews of existing evidence and a design and heritage review of the town centre. These documents are available to view in our supporting documents.