About Us
In recent years there has been a clear focus by Wealden District Council on the need to regenerate the centre of Hailsham. As a key owner of land in the town centre, the Council, through Hailsham Aspires,  is bringing forward proposals to enhance and regenerate Hailsham Town Centre.
The main aspirations of Hailsham Aspires are to ensure any future proposals for Hailsham:
Contribute positively to local economic growth
Encourage local investment
Provide an improved experience for visitors and residents
Deliver town centre living and employment opportunities
Create new public open spaces, accessible to all
Improve community infrastructure
Respect the heritage, culture and identity of the town
Shape the heart of Hailsham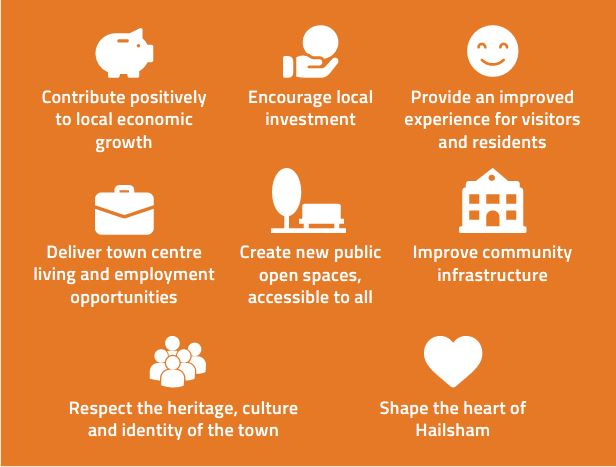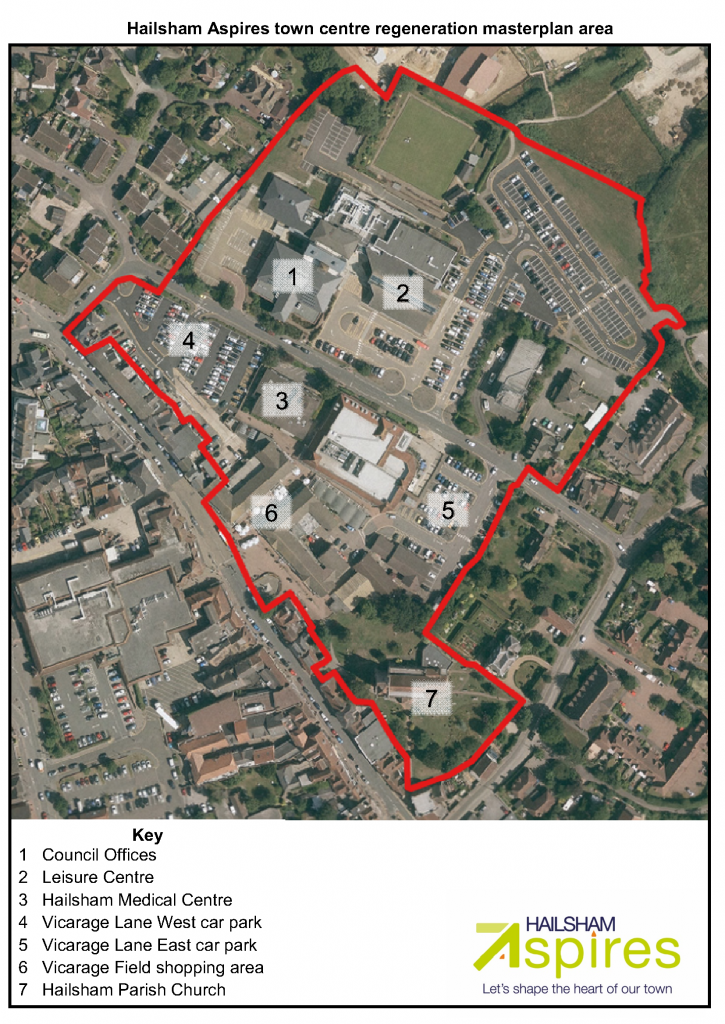 These aims were established following the public consultation that took place back in 2019, where local people were asked about their thoughts about Hailsham, and their needs from the town centre over the next 10 – 15 years. Those that took part were clear about the need to enhance local heritage assets, plant more trees locally, and improve access across the town centre.
The Hailsham Aspires project team has now put together three masterplan options for the future of the town centre. This will deliver a revitalised town centre in line with the 'Vision for Hailsham', as identified in the Hailsham Neighbourhood Plan, and offer Hailsham a bright future as the key growth town in East Sussex.
Please read through the supporting information to understand the background behind the three masterplan options, as well as the benefits for local people and ideas for design. Once you've done this, please complete the survey to let us know which option you prefer and the reasons for this.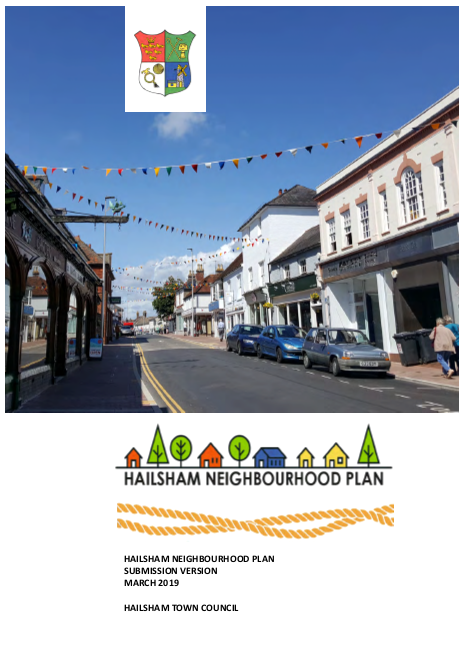 The Hailsham Aspires project team includes: