Masterplan
The area being considered for regeneration is in the heart of Hailsham town centre. As the map below demonstrates this is a significant part of Hailsham which incorporates many key buildings. Any scheme will be carefully phased to ensure minimum disruption within this area and across Hailsham more widely, bringing about a successful regeneration.
The map below outlines the masterplan area and some of the key buildings within it.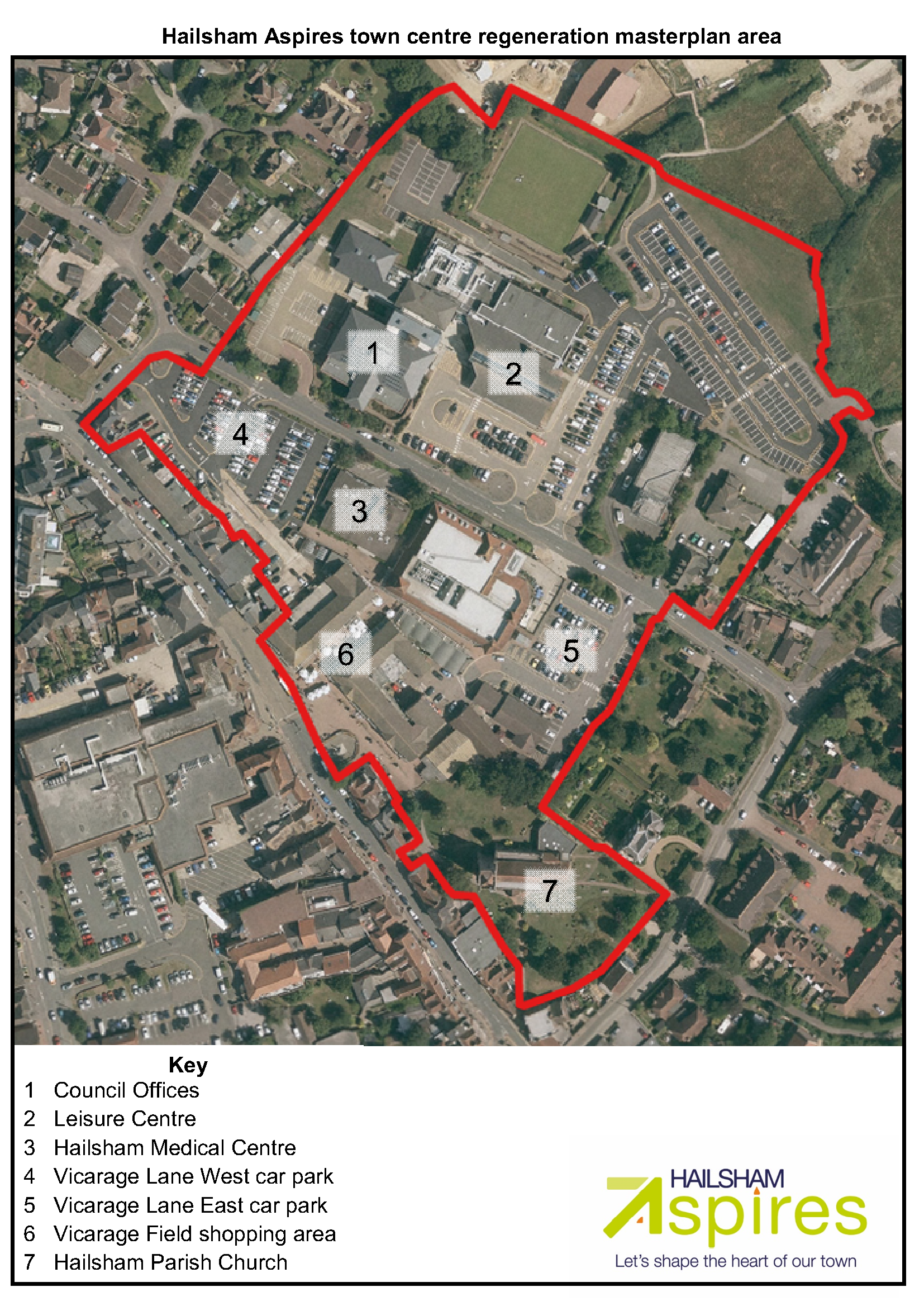 Wealden District Council is a key landowner in the town centre, and has been in conversations with other landowners and leaseholders to ensure the regeneration can be a success.
The map below shows land ownership within the masterplan area.