Heritage and Environment
A proportion of the area of the town centre to be included in the regeneration scheme is within the Hailsham conservation area. This conservation area exists to protect and enhance Hailsham's distinctive townscape and unique buildings. These include the Pavilion, the George Hotel and many of the High Street shops.
There are approximately 29 listed buildings within the centre of Hailsham, including the grade I listed St Mary's Church. These buildings will remain a key feature of the town centre and we want to incorporate these important aspects of Hailsham's history into the design.
Any new regeneration within Hailsham town centre will, through its high quality nature, seek to promote and enhance the character of Hailsham's current historic buildings.
This desire to ensure all new town centre work is sympathetic to the current built character of Hailsham is also reflected in the Hailsham Neighbourhood Plan.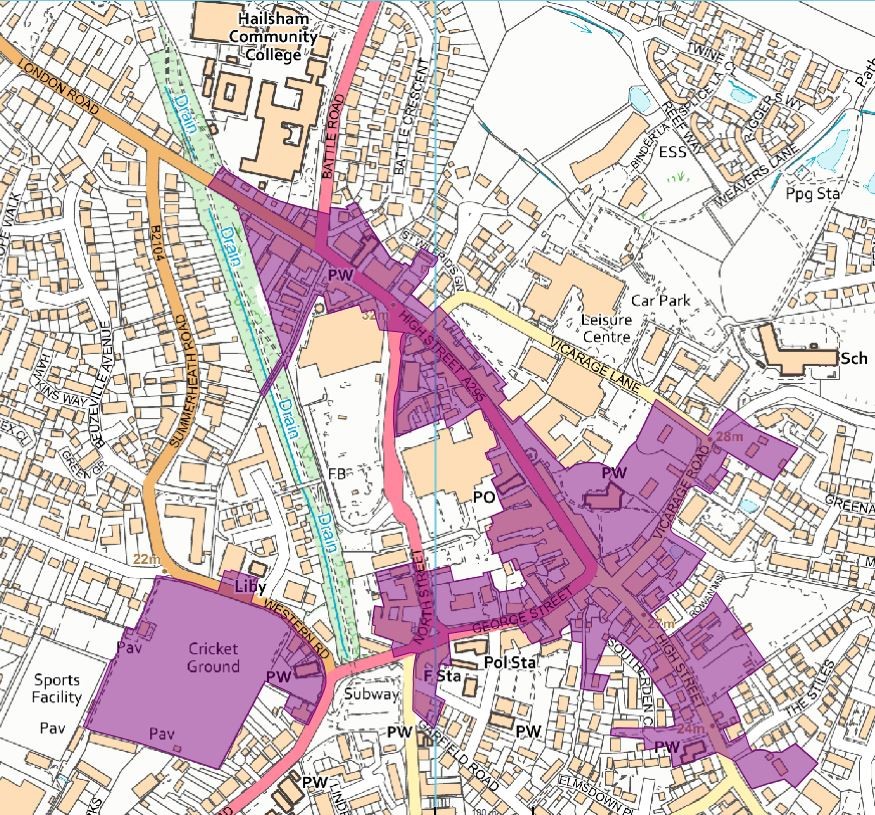 "The character and setting of Hailsham's conservation area, statutory listed buildings and locally listed buildings are protected by fostering a high-­quality design approach which promotes design innovation and reinforces the distinct local character areas of Hailsham."

3.2: Objectives. Hailsham Neighbourhood Plan Submission Version
March 2019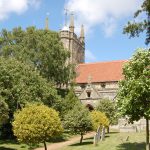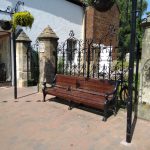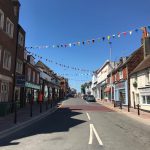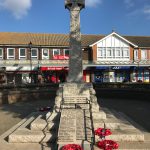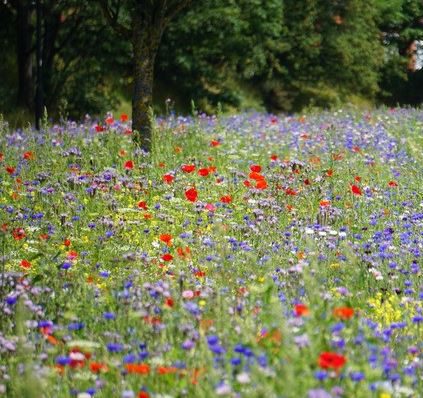 In addition to the points raised within the Leisure and Public Space display, there are similar considerations that relate to the heritage and environmental element of the regeneration.
Trees, hedges and open space are an important part of the conservation area within Hailsham town centre. It is the aim of any regeneration to incorporate these elements further into the town centre.
Currently hedgerows and soft landscaping "are not a predominant boundary feature" (Hailsham CA Appraisal Draft 2018). Through this consultation we welcome views on how more natural boundaries, and planting generally, can be incorporated into the town centre. Whilst they have the potential to form softer, more natural divisions, hedgerows have the added benefit of being an important habitat for birds and small mammals.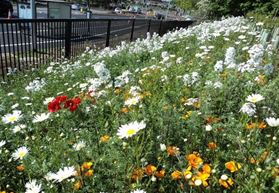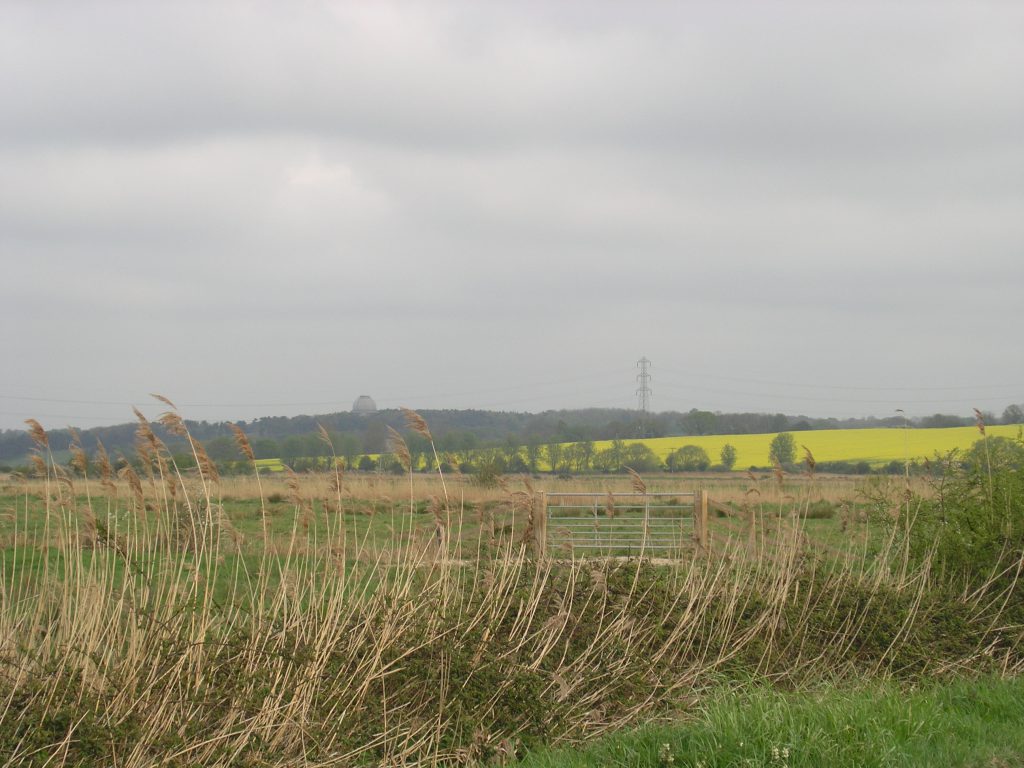 Another aspect of the natural environment in Hailsham is the important views within, into and out of the town. Any regeneration of the town centre will take care to ensure the important views across the surrounding landscape are not lost or compromised.
Important views are defined in the Hailsham CA Appraisal (Draft 2018) as the views back across the town towards St Mary's Church, long distance views across the Low Weald towards Herstmonceux in the east and to the South Downs in the south west.
The aspiration of this regeneration is in line with the objectives of the Vision for Hailsham as identified in the Hailsham Neighbourhood Plan Submission Version, March 2019.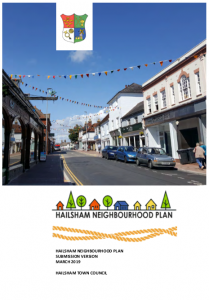 "…A street greening and tree planting programme, increasing the tree canopy within the town centre…Use public art to enliven exposed backs and blank walls…"
(Policy HAIL TC2: Town centre public realm, Hailsham Neighbourhood Plan Submission Version, March 2019)
"…Applications will need to demonstrate how they reflect local character through the scale and design for buildings and use of materials, contributing positively to the quality of the town centre, and the high quality historic townscape of the conservation area…"
(Policy HAIL TC2: Town centre design principles, Hailsham Neighbourhood Plan Submission Version, March 2019)
"…improvements proposed in the Town Centre should be undertaken with a view to preserving and enhancing the ancient market town character of Hailsham. …to protect and, where possible, enhance the town centre conservation area, setting and quality of listed and locally listed buildings…"
(Policy HAIL TC3: Town centre heritage assets, Hailsham Neighbourhood Plan Submission Version, March 2019)